20 years' experience to design and produce
the best products & UAV for our customers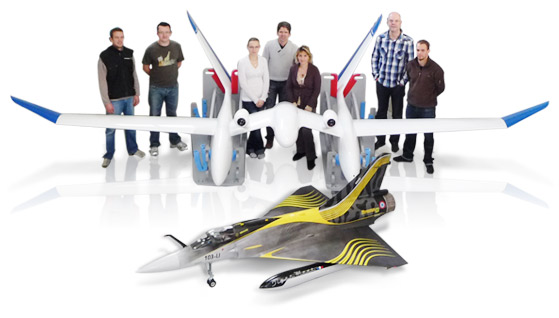 UAV specialist for your project
Since 1997, Aviation Design is specialised in the design and the production of unmanned aerial vehicles and systems.
With our experienced aeronautical engineering team, we draw, assemble and test UAV, demonstrators, aerial targets and wind tunnel models for major aerospace companies.
We produce UAV prototypes, small or medium series with a wingspan from 50 cm to 10 m, and from 400 grams to 300 kg in weight.