THALES 

SPY'RANGER
PROGRAM
The latest-generation mini surveillance and reconnaissance Unmanned Aerial Vehicle
Design and manufacturing of a contact intelligence mini unmaned aerial vehicle (UAV)
This is the latest generation of contact airborne intelligence, surveillance & security mini UAV system. Spy Ranger was selected by the DGA to be operational for the French army for the next years.
Main features :
Simple and rugged airframe;

Light and compact system;

Easy assembling without toolings;

Electric and quiet power with long endurance;

Unique Thales Optronique gyrostabilized gimbal, multi-sensors HD (days and IR);

Video software derivate from Rafale Reco NG pod;

Encrypted transmissions from Thales Communications & Security;

Combat proven Thales Spy'C ground control station;

Precision landing;

Very strong airframe in case of impact.
This intermix of technology is what render Spy'Ranger the most suitable surveillance drone for modern day battlefields, both for frontline intelligence gathering and security hovering operations.

Spy'Ranger characteristics:/h2>

Weight under 15 kg;

Large aspect ratio flying surface;

Span: 3,9 m;

Take off from a carbon rail and sandow;

Precision belly landing;

Powerplant: electric and quiet;

Endurance : about 3 hours;

System assembled in less of 10 minutes;

Range : about 30 km;

Full carbon/epoxy manufacturing.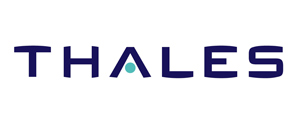 We supplied the following services on the project:
Overall external design;

Aerodynamic calculation;

3D CAD design, equipment integration, retractable gimbal design;

CNC molds milling;

Carbon / honeycomb molding and production;

General assembly;

Autopilot and power card design and production;

Electrical loom design;

Flight tests;

Customer presentation.